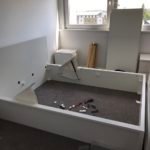 IKEA. It is the word's largest furniture company, there are more IKEA brochures distributed each year than bibles and 10% of Europeans are conceived on an IKEA bed!
It is no surprise that we assemble more IKEA products than any other shop. IKEA furniture can be easy to assemble but some of the large items can be a bit tricky.
IKEA do operate their own internal assembly service but they charge a lot more than our prices for this.
Strong man with a big van ready to help 24 hours 7 days
If you bought furniture from IKEA and you need to assembly it
Call Us:


Mobile:07469948338
24 Hours and arrange a time and price.
We can help you with good service, price and fair!
If you are moving and you need help we can help you!
Ready to move?
If you are ready to move forward, go ahead and call or contact us via e-mail.